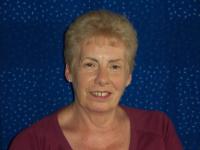 Project Manager (Kidney Society Auckland)
Executive Director of Kidney Society Auckland.
Board member of Kidney Health New Zealand.
Nora Van der Schrieck is the Executive Director of Kidney Society Auckland, which provides life long free community based support and information for people with kidney failure and their families in the Northland, Auckland, Waikato, Bay of Plenty and Gisborne regions.
She has headed the organisation for the last 30 years and has a personal background of supporting her husband on home dialysis for over 20 years during that time. The Society and its staff deliver a service that works creatively with patients and families according to individual needs to ensure that they can live as normal a life as is possible, while also working with renal services and health professionals towards best and most appropriate services for patients.